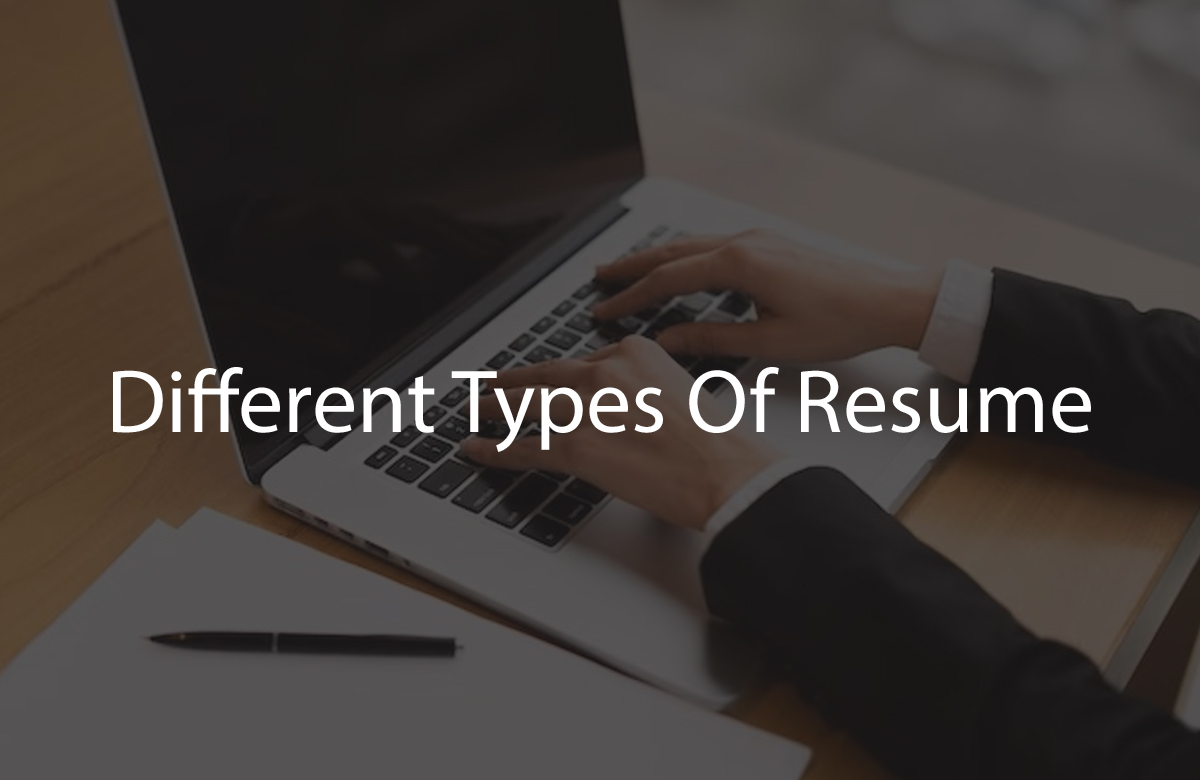 Different Types Of Resume
Different Types Of Resume
There are several different types of resumes, each with its own format and purpose. The type of resume you choose to use depends on your specific circumstances, career stage, and the job you're applying for. Here are some common types of resumes:
Chronological Resume:
This is the most traditional and widely used type of resume. It presents your work history in reverse chronological order, starting with your most recent job and working backward. This format is suitable for individuals with a consistent and stable work history.
Functional Resume:
A functional resume focuses on your skills and qualifications rather than your work history. It's useful if you have employment gaps, are changing careers, or want to emphasize your skills and achievements rather than your job titles and dates.
Combination Resume (or Hybrid Resume):
This resume type combines elements of both the chronological and functional formats. It starts with a summary of qualifications and skills, followed by a reverse chronological list of work experiences. It's useful for highlighting skills while still showcasing your work history.
Targeted Resume:
A targeted resume is customized for a specific job or employer. It emphasizes the qualifications and experiences most relevant to the job you're applying for. You tailor your resume to match the job description as closely as possible.
Mini Resume:
Mini resumes are concise and typically one page in length. They provide a brief overview of your qualifications and are often used for networking events or when a full resume isn't required.
CV (Curriculum Vitae):
A CV is a longer and more detailed document than a standard resume. It's commonly used in academic, scientific, research, and medical fields. CVs include information on education, research, publications, and other academic or professional achievements.
Infographic Resume:
Infographic resumes use graphics, charts, and visuals to convey information. They are creative and visually appealing but may not be suitable for all industries or job applications.
Digital or Online Resume:
These resumes are designed specifically for online viewing. They often include hyperlinks to your portfolio, LinkedIn profile, or other online resources. They are useful for jobs in digital or tech-related fields.
Nontraditional Resume:
Nontraditional resumes can take various unconventional formats, such as video resumes, interactive websites, or multimedia presentations. These are less common but can be attention-grabbing in creative industries.
Federal Resume:

Federal resumes are used when applying for jobs in the U.S. federal government. They have a specific format and include detailed information about qualifications, work history, and achievements.
When selecting a resume type, consider your career goals, the industry you're in, and the specific job you're applying for. It's important to choose a format that effectively showcases your qualifications and meets the expectations of employers in your field.